Issue #6 - September 2019
Following on from acquisitions of MIOX and Neptune in early 2019, issue #6 gives you an update on the status of their integration and future plans. Additionally, we feature case studies from customers needing to address the growing demands on their water resources. Dr Stelios Kyriacou gives his insights into the next steps for Ballast Water and what compliance could really mean.
Dr Mirka Wilderer, De Nora Water Technologies CEO, discusses the next steps for the integration of De Nora Neptune and De Nora MIOX and the future for the company.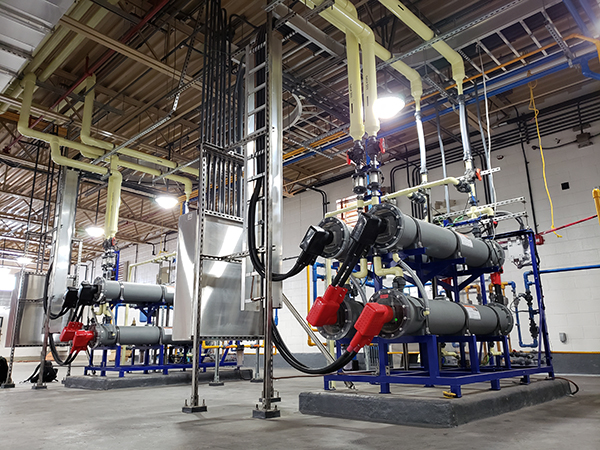 Product Snapshot: NEW PRODUCT
The next generation of on-site sodium hypochlorite generators from De Nora will be unveiled at WEFTEC 2019 in Chicago from September 21-23. The ClorTec gen III offers some exciting benefits including 15% operating cost savings and proven low chlorate levels thanks to the innovative features within ClorTec systems.
Next generation of on-site sodium hypochlorite generators
Superior efficiency of 2.5-2.8 lb salt/lb FAC and 2.0 kWh / lb FAC generated
High control precision
Reduced footprint by up to 50%
Safest hydrogen management system
Patent pending technology ensures reduced chlorate levels