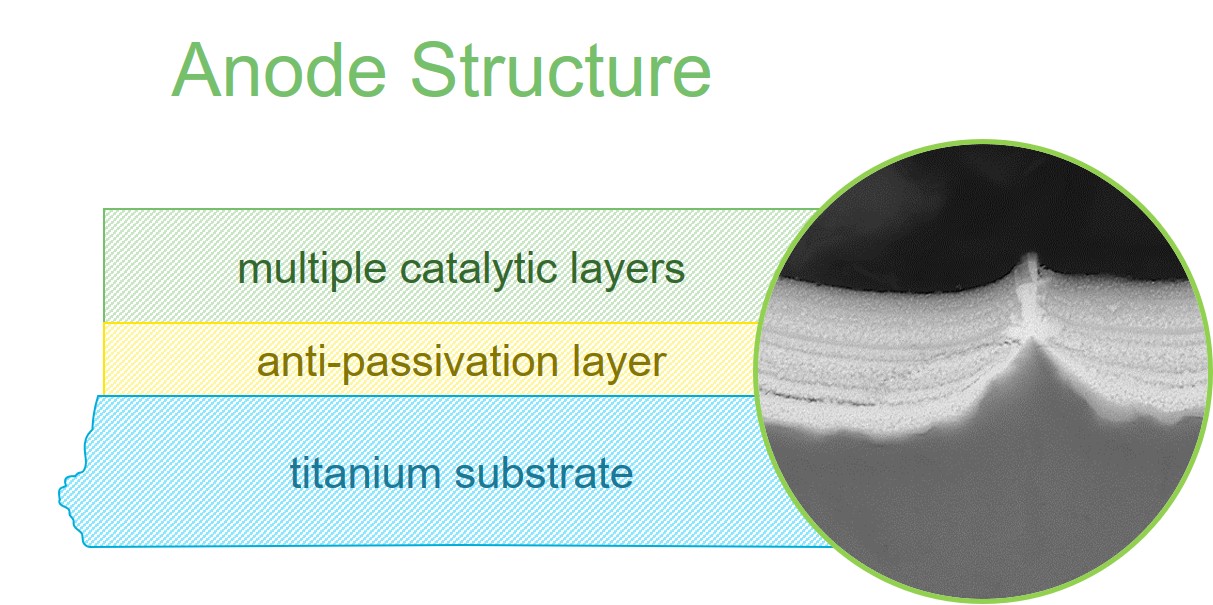 The development of several industrial electrolysis processes and technologies were dramatically improved thanks to the introduction of De Nora DSA® anodes.
The application of Mixed Metal Oxide (MMO) anode coatings to oxygen-evolving processes contributed to obtain high quality products while substantially reducing power consumption and use of additives in several industries (from galvanic processes to copper foil production and printed circuit board manufacturing), thus contributing in advancing performances of our electronic apparels and batteries.
Today, DSA® anodes are largely utilized to generate oxygen in electrolysis processes that use inorganic acids such as sulfuric and nitric acids.