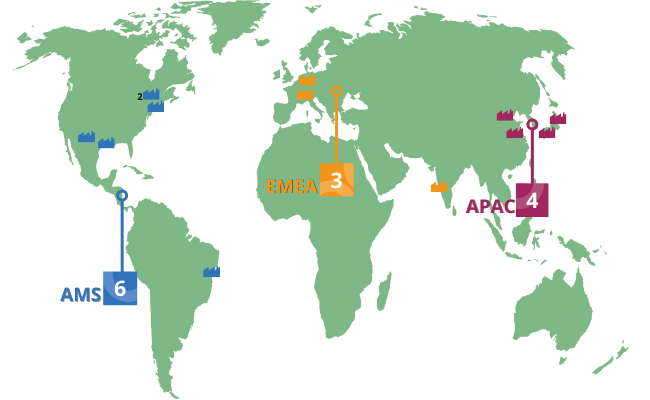 De Nora manufacturing facilities are distributed worldwide in thirteen sites in Germany, Italy, USA, Brazil, Japan, China, and India, with more than one thousand specialized workers, well trained to a high level of EHS and operational skills. De Nora's plants are certified to international quality standards and equipped with state-of-the-art coating production lines, metalworking machinery, and tools.
With a production capacity of up to one million square meters of electrodes - including advanced gas diffusion electrodes (GDEs) and next-generation electrodes for new applications in renewable energy storage such as water electrolysis -, De Nora is the coatings supplier of choice when it comes to industrial electrochemistry.
Manufacturing capabilities are not limited to the application of electroactive coatings: our manufacturing footprint spans from the synthesis of powder catalysts, the preparation of Non-asbestos separators for the chlor-alkali process, the assembly of components, electrolyzers, skid-mounted systems to the assembly of proprietary water treatment equipment that is all performed within our global network of plants.
The organization of De Nora's manufacturing plants is "glocal": local experiences and centers of excellencies for certain products are globally leveraged, sharing best practices across the factories' network striving to effective continuous improvements.