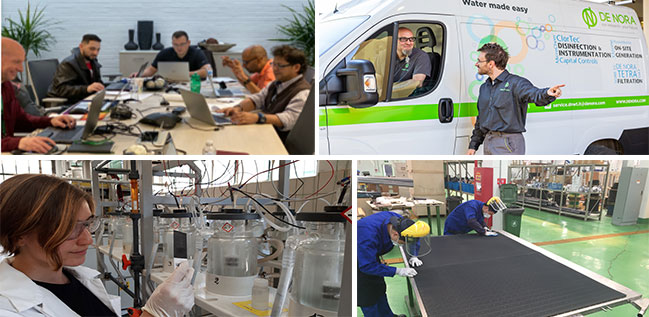 We boost new ideas and enhance the passion of our People. In De Nora, you will feel accountable. You will want to make a difference. You will be given space to act, experiment, fail, and learn from it.
The space between action and results, as well as the power distance, is so thin that you'll probably have more ideas to accomplish than time to implement them. We promise the best way to succeed in your role is to simply be yourself at all times.
We are really family-friendly. We encourage all kinds of schedules and work flexibility.