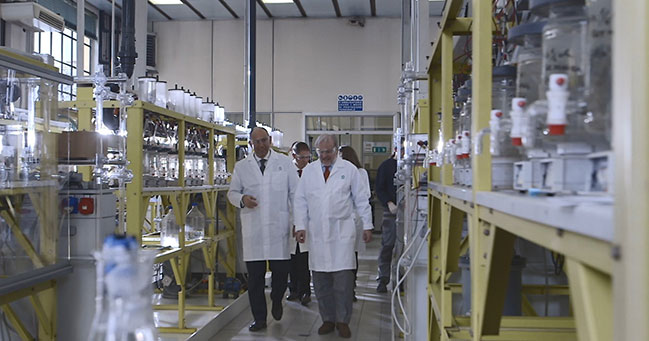 We are recognized as #PartnerofChoice
Seeking environmentally friendly solutions for our planet and focusing on making life easier and safer for all people have been our ethical commitments since the foundation of the Company.
Our valued customers are our Partner of Choice: our initiatives are effective and unique thanks to the continuous exchange of information and alignment towards common goals.
Excitement and pride are the most common feelings our employees share every day with all the stakeholders around the world. There is nothing more rewarding than making a difference in what we do, achieving successful results in both traditional business and new strategic areas where
our electrochemistry expertise or our water treatment equipment are the enablers for a better world.