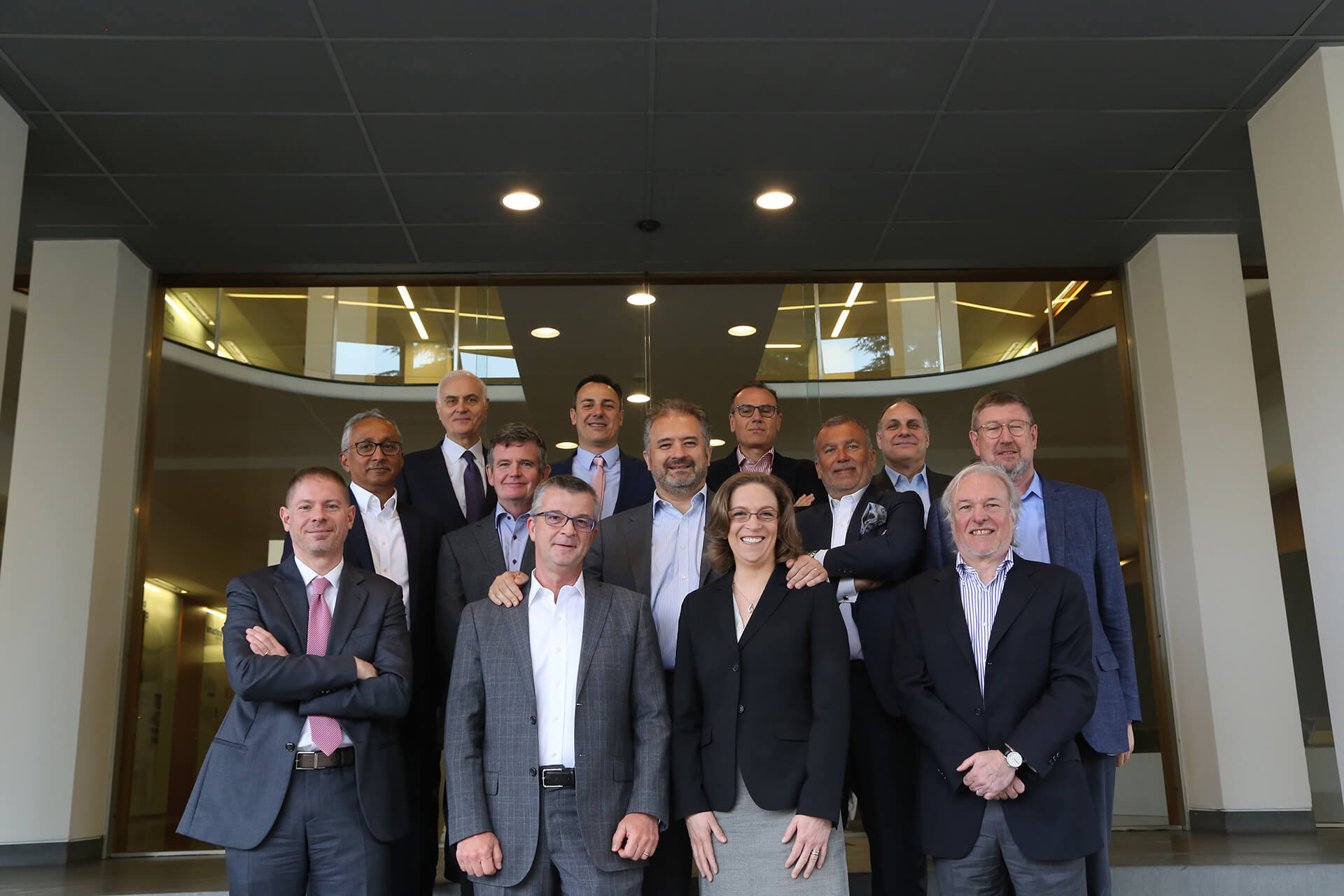 Paolo Dellachà, De Nora CEO, with Corporate and Regional Chief Officers
At the 3rd generation of being a fully private family-owned company, looking for company's further grow, De Nora family opened few years ago to the private equity fund Blackstone, which took over slightly less than 1/3 of the shares.
De Nora is a managerial internal Group, led for more than 10 years by the CEO Paolo Dellachà, supported by a few Corporate Chief Officers leading the relevant professional families worldwide, and organized in 2 Divisions:
• Water Technologies, led by the WT CEO Mirka Wilderer and structured in a matrix organization made of Regional Hubs crossing Global Business Units.
• Electrodes Technologies, structured in 4 Regions led by Regional Chief Officers.